SD 30/55 Air-Less Syringe dispenser
Plug&Dispense™ on Universal Robots
Readily available 30cc and 55cc syringes
Great for fluids in all viscosity levels
AirLess™ Advantage with SD 30/55
At Aim Robotics we believe in quick-turn-around and sustainability therefore fast setup and reduced emissions are crucial features implemented when developing our AirLess™ dispensers.
Plug&Dispense™ technology ensures fast ROI and improved operator satisfaction through hallmark features for improving repeatability and ease-of-use.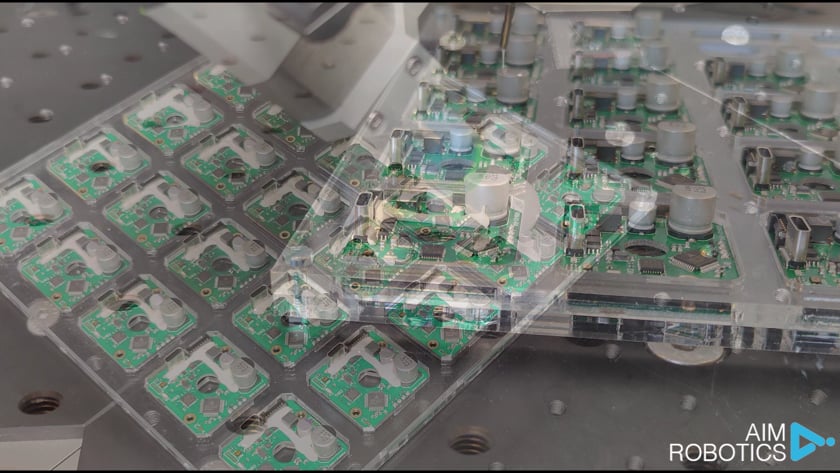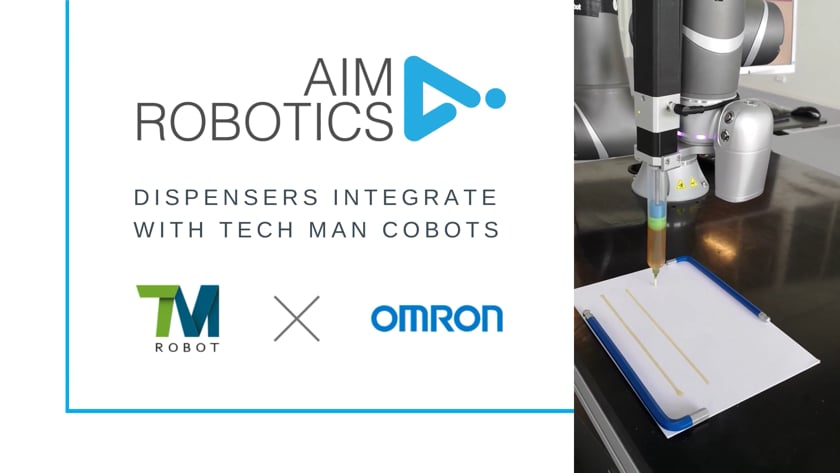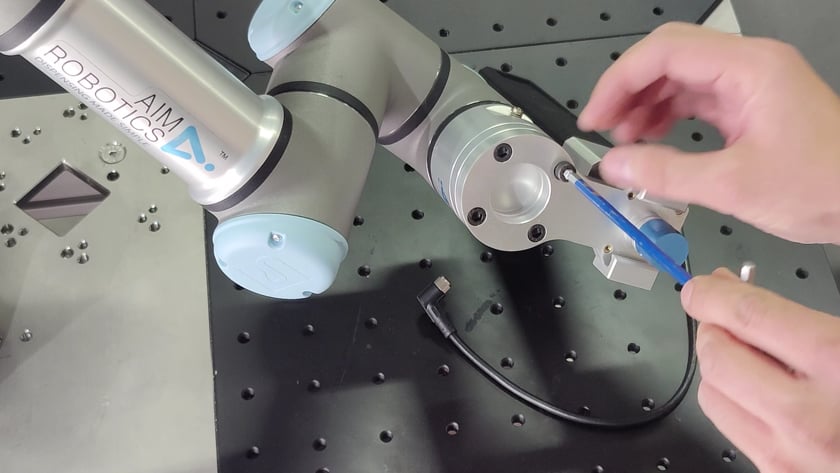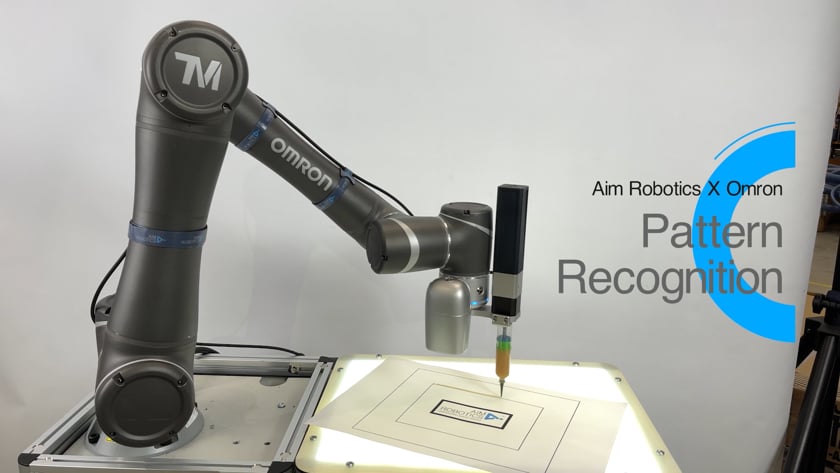 Dispenser Features
The SD 30/55 dispenser uses Patent Pending Linear Motion System to dispense fluids precisely and with unparalleled reproducibility.
Built for collaborative robots
Native Universal Robots e-Series and CB support
Single 8-pin connector – no need for air lines nor extra bulky power cables
Suitable for robots with payload of 3kg and up
Easy to use
Plug&Dispense™ – up and dispensing in under 10 minutes
One easy-to-use software interface for all Aim Robotics Dispensers
Patented SteadyFlow™ technology ensures synchronous flow with robot TCP speed
All-in-one solution – full control over the dispensing parameters from the robot.
Quality Control
AirLess Technology™ by Aim Robotics ensures minimal flow variation
One easy-to-use software interface for all Aim Robotics Dispensers
Automatic error detection and operator alert