FD Series SteadyFlow™ Material Dispensers
Plug&Dispense™ on Universal Robots
Modular system: 310ml, 400ml or external feed
Support for medium to high viscosity fluids
AirLess™ Advantage with FD Series Material Dispensers
At Aim Robotics we believe in quick-turn-around and sustainability therefore fast setup and reduced emissions are crucial features implemented when developing our AirLess™ dispensers.
Plug&Dispense™ technology ensures fast ROI and improved operator satisfaction through hallmark features for improving repeatability and ease-of-use.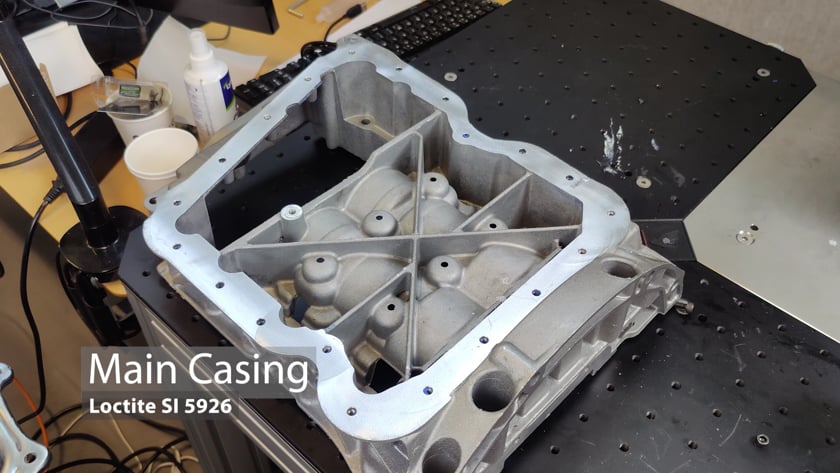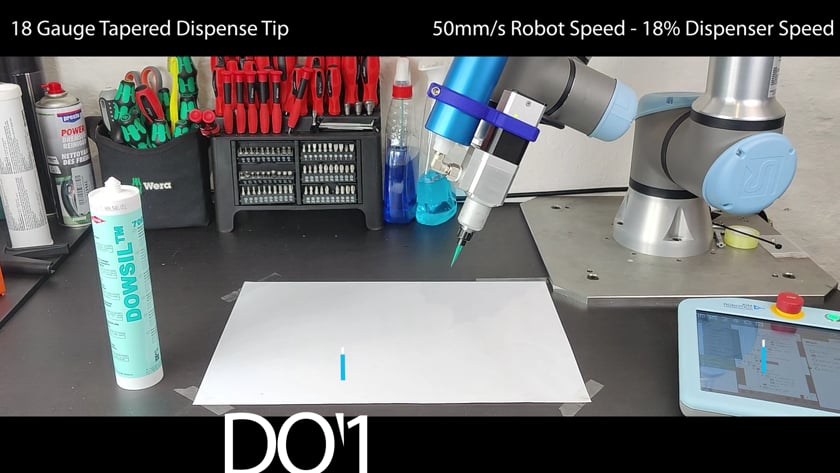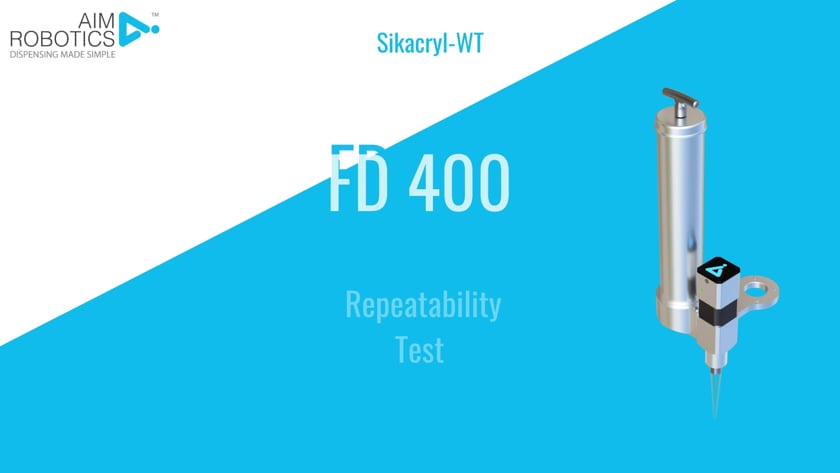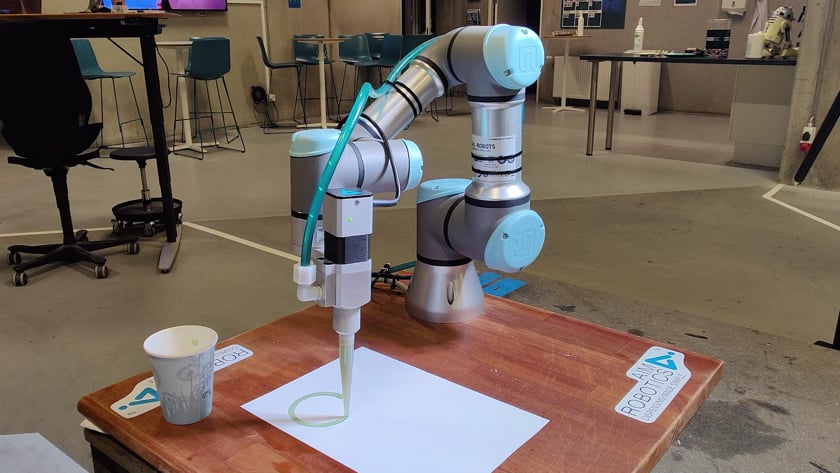 FD 310
Latest addition to the FD Series Robotic Fluid Dispenser lineup from Aim Robotics.
Uses compressed air to feed the dosing pump without affecting the dosing quality.
Designed for Silicones, Acrylics, Adhesives, Polymers and many other fluids that come in classic 310ml cartridges. Proven +/- 1% repeatability with Dowsil 7091
DATASHEET
FD High-V
The FD Series Dispenser for high volume applications. Uses an external feed system for feeding the dosing pump. Works great with light to high viscosity fluids.
Maintains modular design – allows to switch to FD 310 or FD 400 easily. *Food Safe.
DATASHEET
FD 400
The Original Aim Robotics Dispenser – FD400 – no use of air, all-in-one system.
Design to work with 400ml/gr grease cartridges with automatic dosing speed increase while dispensing. (+/- 10% repeatability, better possible with additional fluid testing)
Can be adapted to take 310gr/ml cartridges for use with easy flowing fluids (acrylics, some silicones)
DATASHEET
Exchangeable Auger Screws
3 different size auger screws allow FD Series dispensers to be the perfect fit for most applications:
5mm pitch – used when either additional inherit flow resistance is required and/or a finer deposit rate control is required. Lowest flow rate.
7.5mm pitch – appropriate for most applications. Inherit resistance and material flow are moderate.
10mm pitch – used when high flow rates and low resistance to flow are required.
Dispenser Features
The FD Series Material Dispensers use screw pump principle to dispense medium to high viscosity fluids precisely and with high reproducibility.
Built for collaborative robots
Native Universal Robots support
Single 8-pin connector – no need for air lines nor extra bulky power cables
Suitable for robots with payload of 3kg and up
Easy to use
Plug&Dispense™ – up and dispensing in under 10 minutes
One easy-to-use software interface for all Aim Robotics Dispensers
Patented SteadyFlow™ technology ensures synchronous flow with robot TCP speed
Quality Control
AirLess Technology™ by Aim Robotics ensures minimal flow variation
One easy-to-use software interface for all Aim Robotics Dispensers
Automatic error detection and operator alert
Supported Robots
Native Support is limited to UR robots for now, yet you can use almost anything to drive our tools using common converters.
Frequently Asked Questions (F.A.Q)'s
Didn't find the answer?
Leave a message and our experts will get back to you with answers within 24 hours.