AimPath URCap - Path Recording Made Simple™
Generate Waypoints from Recording
No External Sensors Needed
Designed for UR e-Series
Path Recording Made Simple™
AimPath URCap allows for fast ROI and improved operator satisfaction through hallmark features for improving flexibility and ease-of-use – all of this with no need for external force/torque sensors.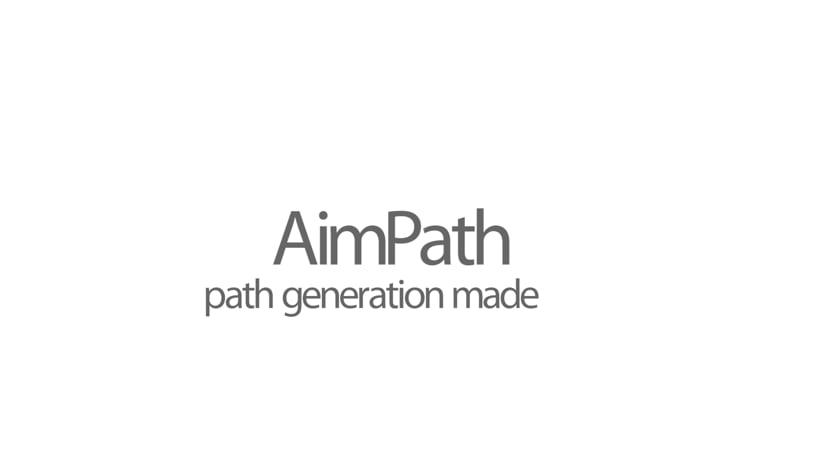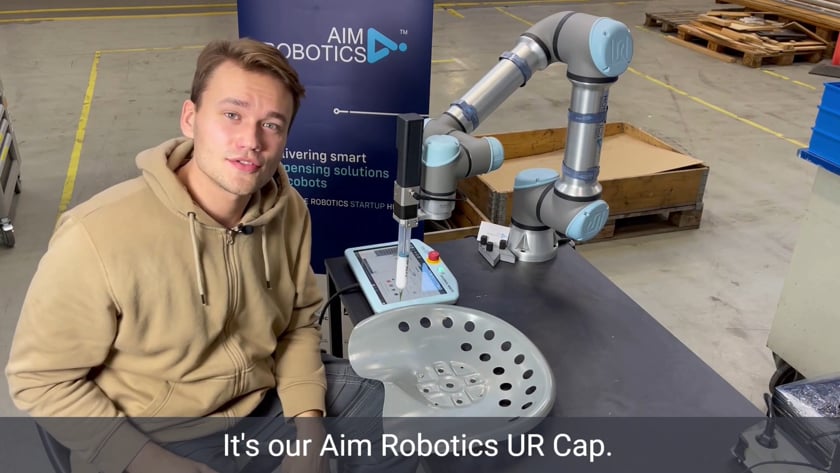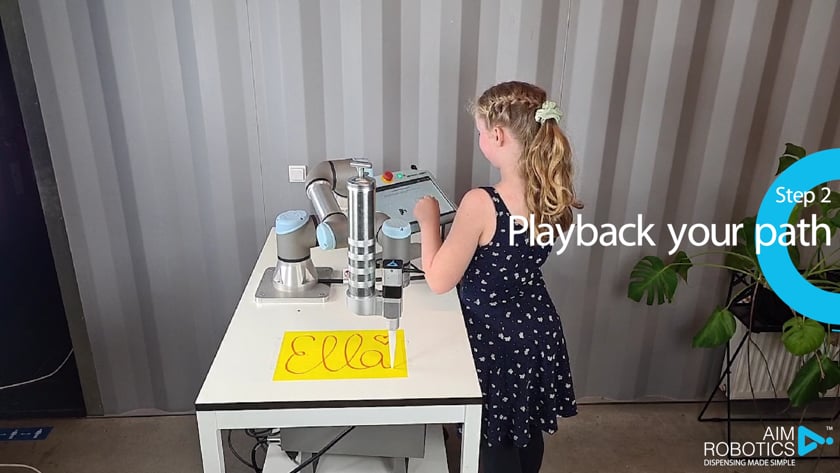 1. Click Record
Lock any axis you would like and press record.
2. Teach Path
Move the robot freely while recording each movement.
3. Play recording
Play recorded path in recorded speed or export waypoints and override robot speed to your liking.